There is a strong link between education and the quality of life in cities. Teaching the youngest ones about how cities could manage the natural resources available to them is the first step to the change we need the most: mindset change.
During the Smart Cities Marketplace Forum 2021 it was pointed out that education is the most important investment which would be made if money was no restriction.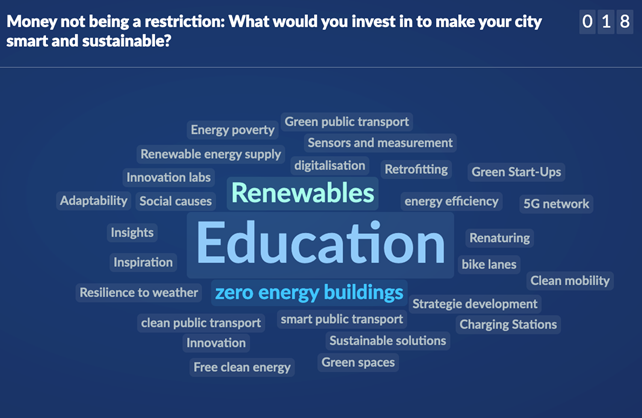 To date there are barely any educational games about development towards a more sustainable future for all Europeans.
The Power of Community is an intergenerational game made under the DECIDE Project, which received funding from the European Union's Horizon 2020 research.
European schools can now order a free of charge copy of the game in a form of a simple DIY kit. It arrives at their place in an envelope with simple to follow and illustrated instructions. Everyone is invited to join an on-line energy quiz before and after playing the game, available already in three languages, with more to come!
 Intergenerational learning has only recently been recognised as a valuable strategy to support the energy transition, which is crucial to avoid human, social and economic losses. Improving the sustainability of urbanisation processes doesn't start when you are an adult. To protect the environment and mitigate disaster risk and climate change we have the responsibility to talk about it with all the generations.
Visit thepowerofcommunity.space to find out more!