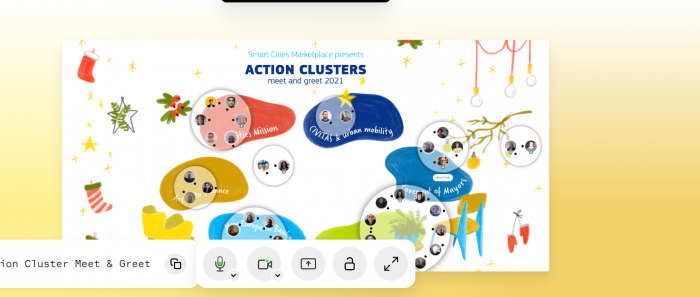 On Thursday, December 2, the Action Cluster Meet & Greet of the Smart Cities Marketplace took place as the virtual closing of the Action Cluster meeting round in November 2021.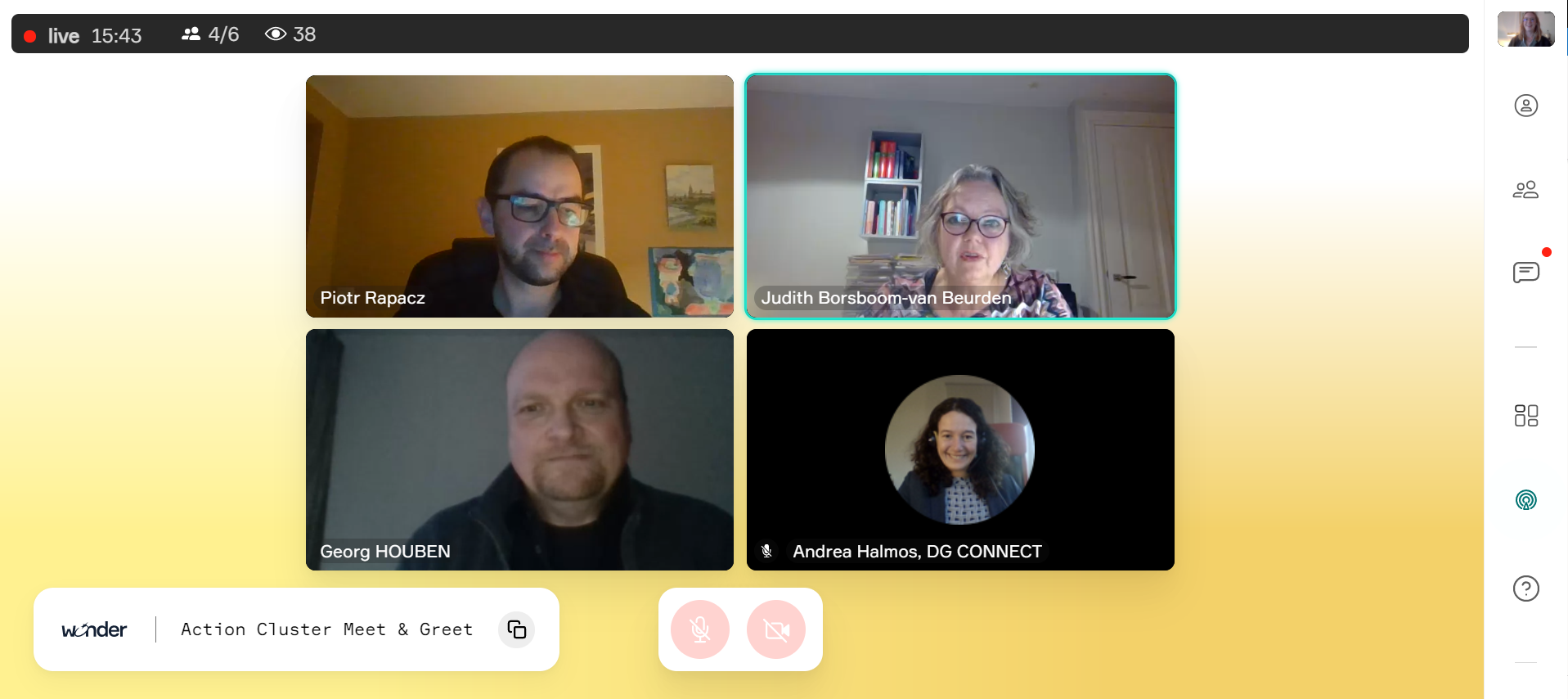 The Meet & Greet served the purpose to share ideas, get inspired, network, and encourage dialogue between all those present. This event brought together Action Cluster Chairs, Initiative Leads, members of the European Commission and all Action Clusters with those newly interested and the Marketplace team. Prepared topic areas like the Cities Mission, Access to finance, CIVITAS and urban mobility, Covenant of Mayors, New European Bauhaus, and Living-in.eu served as conversation starters for broader discussions.
Before entering the event platform Wonder, all participants shared their favourite Holiday song with the Smart Cities Marketplace team. The resulting Holiday playlist includes all those songs and hopefully passes on the winter spirit together with the inspirations found in the meeting.
Related topics