Description
Large-scale deployment of New Mobility Services enabled by Maas & CCAM in Smart city context with user-centric design concepts. 
Context
Today's cities face challenges in terms of congestion, lack of space, growing population, air quality, noise, liveability, social inclusion, health, economic development and creation of jobs. Citizens want to be mobile and move from a to b - within and between cities - easily, cheap, smart and clean. Freight needs to be transported equally easy, cheap, smart and clean. Expanding infrastructure in the urban environment is almost never an option and not a sustainable long-term solution: It is not cost-effective, there is no space, it gives environmental issues and citizens want custom-made and flexible solutions instead of strictly regulated public transport. Meanwhile, innovation and competitiveness is crucial for the future of Europe.
Large-scale deployment of New Mobility Services (NMS) is part of the solution in dealing with these challenges. C-ITS, automated driving (CCAM), Mobility as a Service (MaaS), shared mobility concepts and smart bicycle solutions can contribute to wealthy, healthy, clean, spacious, liveable and accessible cities. The industry has innovative solutions available that have the potential to truly revolutionise the mobility sector. Apart from the speed and extent of these innovations, the integration potential of innovations will further increase the impact they can make on the mobility sector. Integration of these developments in NMS is a game changer that really changes our current mobility system and therefore has a large impact on society and on the way we use our public space.
Especially small- and medium-sized cities (50.000 - 400.000 inhabitants) will profit more from embracing and rolling out these NMS because of larger dependency from car mobility compared to large cities (500.000 +) having rail-based public transport services such as metro and trams and a more extensive network of public bus services.
Challenges are among others:
Bringing theory to practice. There is a lot of knowledge that needs to be implemented and valorised in 'learning by doing' concepts and real-life test environments. We need to move from tests and pilots to practice.
All stakeholders have to be brought together in a learning-by-doing multi-stakeholder ecosystem because of the complexity of the transition. 
Interoperability and creating a sustainable business model. Involving the right industrial partners, for whom international standards are crucial. Sustainable business models only arise when a service can be rolled out on a global scale, without modifications in technology standards for individual countries.
Meanwhile, diversity between urban areas in Europe is large. So implementation always needs to be adapted to local circumstances and needs to be tailor-made, within the agreed architecture. Think global, act local!
User involvement is crucial. Adoption of user-centric design models is required in the 'learning by doing' concepts. Among others to find out if assumptions about the behaviour of people are correct in reality.
The role of private and public responsibilities will change in the domain of mobility during this transition.
What we want to achieve is to boost the deployment and market uptake of NMS within the urban context to contribute to wealthy, healthy, clean, spacious, liveable and accessible cities. The NMS initiative will focus on the deployment opportunities for NMS, including identification of deployment barriers and exploring solutions for these barriers. 
The abstract above is a summary of the whitepaper of the New Mobility Services initiative within the Action Cluster Sustainable Urban Mobility of the European Innovation Partnership on Smart Cities and Communities.
Six workgroups working on commitments for deployment:
Passenger demand driven first/last mile solutions 
Parking solutions
Intelligent Speed Adaptation 
Multi-modal Transport & Logistics in Smart City Context 
Building the Traffic Management centre of the future
Changing roles / business impact / regulation / governance
The 1st Partner meeting took place February 21st, 2018 and the 2nd June 12th in Brussels in which we made decisions about focus and workgroups. The next meeting will be in November in Brussels. After filling in this form you will receive future communication about this partnership and invitations for future events and meetings. You will receive also access to our communication platform on Yammer and the shared Dropbox folder for documents.
At the moment we are open to all new partners from governments, industry, research and civil society who want to contribute to the success of the NMS initiative. Gradually we'll ask more commitment from partners in terms of action and activities.
After submitting you'll receive an automatic copy of your response as proof that your registration is successful. You can edit your response after submitting.
Register here.
For any questions or remarks please don't hesitate to contact us. 
Tamara Goldsteen - BrabantStad / City of Helmond (NL) – t.goldsteen@helmond.nl
Edwin Mermans - BrabantStad / Province of Noord-Brabant (NL) – emermans@brabant.nl
Follow us on Twitter via @NewMobilityServ
Management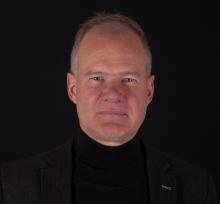 Edwin Mermans