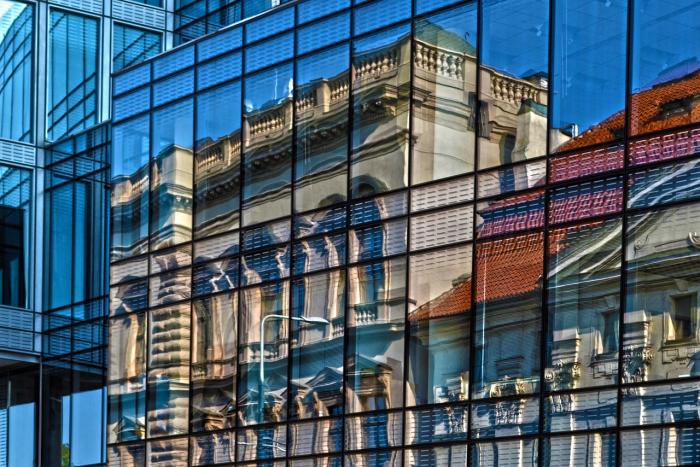 Introduction
What is the initiative about
The initiative aims at designing new sustainable approaches to building retrofitting, based upon the electrification of thermal load and the use of innovative business models: making thermal load electric towards energy self consumption
The initiative is starting in Italy, but the objective is to activate similar actions in other European Countries.
The goal is to launch by 2023 up to 100 Deep Retrofitting Sites (DRS) throughout EU and neighbouring countries, with at least 1 site per EU Member State. Of this figure, 50% of the sites should be in cities with <100,000 inhabitants. 
Description
Context
Building stock is responsible for around 40% of the energy consumption and 40% of the CO2 emissions in a city.  The obsolescence of existing building stock at European level is a challenge for energy savings and climate targets, a great opportunity for local economic development.
A Deep Retrofit Site (DRS) is composed of one or more buildings that will undergo transformation, permitting either the reduction to a third of their energy consumption/CO2 emissions, or to bring them to passive level (<50KWh.m²/year). These buildings should be of different purposes (social/private housing, offices, commercial spaces) in order to test and illustrate a variety of solutions.
DR particularly focuses on boosting building renovation, supporting skills and employment strategies, driving smart technologies in buildings, mobilization of investments in building renovation, tackling energy poverty
Through EU´s Green Deal, Recovery Plan and Renovation Wave: public incentives will be made available to "make the Countries restart": energy-driven urban renovation can play a major role, based on systemic and systematic building retrofitting.
The Fab Five
With reference to a typical Italian Multi Family House (MFH), thanks to the "smart retrofitting" gas consumption can be reduced up to 90%, also leading to measurable (and certifiable) CO2 emissions.
In Italy fiscal incentive schemes (up to 110% of the cost are paid pack), the retrofitting is today experimenting a major success.
The retrofitted MFH can behave like a Jointly Acting Renewable Self Consuming entities (JARSC), leading to a reduction of electric bills up to 30% thanks to Italian incentives related to the adoption of RED-II Directive in 2020.
Through retrofitting existing buildings become "Smart Buildings" (SB), also acting as (i.e. like Renewable Energy Communities - REC). eCar charging stations can be considered as distributed energy storage capacity embedded into the buildings
Perspectively SB will be made able to act as nodes of Citizen Energy Communities (CEC), in compliance with 944/2019 Directive, that will be adopted by the Italian government in 2021.
The activities related to REC and CEC are managed by the first Italian REC, called Energy City Hall, created by the City of Magliano Alpi (Province of Cuneo).
See also https://www.pv-magazine.com/2021/01/14/italys-first-energy-community-for-solar-power-sharing/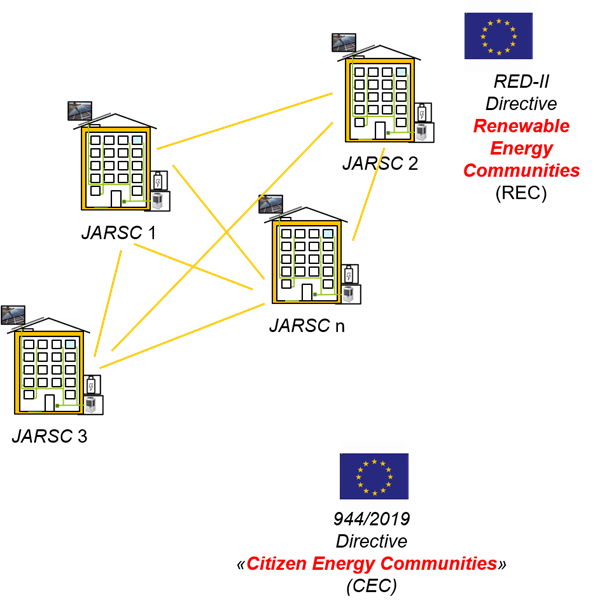 Some action for large-scale Retrofitting
Identify business models for retrofitting that are proving successful in EU Countries and promote their benchmark and replication.
Start a survey at EU level on fiscal incentives for "smart retrofitting", considering current Italian fiscal strategy as a "live National Lab" and a catalyst for replication of best practices
Define urban renovation strategies that are capable of attracting large funds by private and public investors
Synergies with the Renovation Wave and the Green Deal, with the involvement of the EIB and ECB
Who is engaged?
http://www.energycenter.polito.it/en/
https://www.aceapinerolese-energia.it/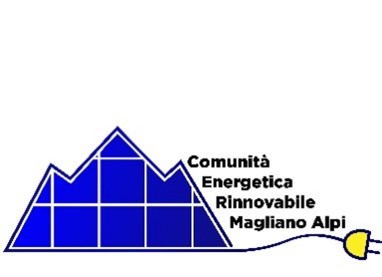 To know more...
Contact us at: sustainabledistricts@eu-smartcities.eu
Management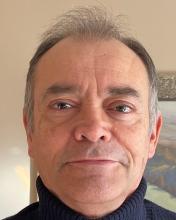 Sergio Olivero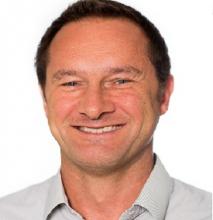 Paul Cartuyvels
Jens Bartholmes
European Commission Official