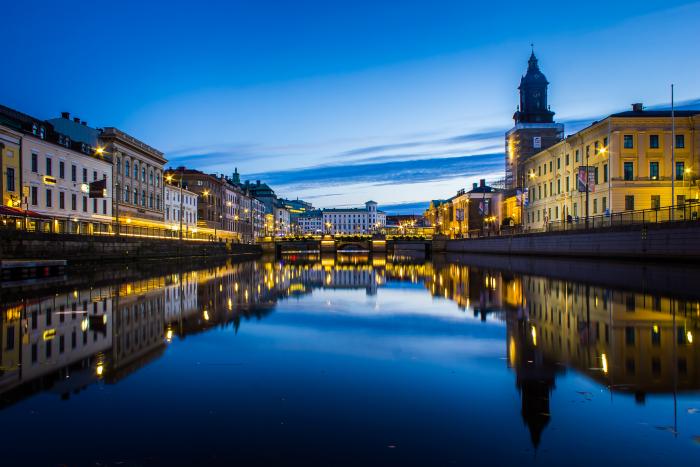 Introduction
The Celsius initiative, being the go-to-point for cities looking to decarbonise their heating & cooling systems, aims to accelerate the energy transition through the deployment of smart and sustainable district heating and cooling solutions in cities and accelerating their market uptake.
Description
Heating and cooling accounts for more than half of the EU's energy demand, and its decarbonisation, particularly in urban areas, is still a major challenge though it has great potential to help reduce our CO2 emissions.
The Celsius initiative, co-financed by the European Commission, is a platform aiming to change this by supporting cities in their energy transition to carbon-neutral heating and cooling systems. Celsius gathers and shares technical and economic knowledge as well as social and policy expertise, and fosters innovation, leading to solutions that accelerate sustainable development in Europe and across the world.
Cities face many difficulties in their ambition to cut carbon emissions through the implementation of efficient and renewable heating and cooling solutions, in particular district energy. The challenges differ depending on the cities' starting points and what kind of solution they would like to implement. Moreover, they are often multifaceted, not only technical, but also related to policy, funding and stakeholder engagement, to name a few.
To help cities overcome these obstacles, the Celsius Initiative has established its so-called "forerunner groups" made up of cities that share the same type of challenges and interests. Through collaboration and with help from carefully selected experts, based on a peer-to-peer approach, these groups will support a selected Spearhead City in the implementation of a solution that will help accelerate the transition to a sustainable energy system.
The "forerunner groups" that are based on the following principles:
Knowledge sharing based on the demand and needs expressed by the cities.          

Cities are co-creators and decide on the support they require.

Collaboration with experts from industry, research, projects and supportive organisations.

Matchmaking with other cities facing similar challenges.
Currently, the following forerunner groups have been set up:
Getting a district heating & cooling system started

Waste heat recuperation from urban infrastructure

Low temperature district heating (LTDH)

District cooling

Decarbonisation of heat networks
First-Year Activities & Outcomes
During the course of the year, workshops will be organised, focussing on lessons learned from the Celsius forerunner groups. The aim is two-fold: to share the knowledge gathered in the forerunner groups to inspire further uptake of solutions, and to benchmark the project underway against Smart Cities Marketplace members' activities. As a first activity, a workshop discussing and validating the paper on Financing for Heating & Cooling networks, written under the Urban Agenda framework, will be organised and stakeholders will have the opportunity to provide feedback and comments.
As a next step, the initiative aims to adapt and update the Smart Cities guidance package for district energy network projects, including lessons learned from the Celsius forerunner groups, and the already existing DHC solutions booklet.
Furthermore, the initiative will support the market uptake of efficient and renewable heating & cooling solutions by encouraging and facilitating contact between experts and cities through pro-active and anticipatory guidance. For the Smart Cities marketplace, Celsius will organise dedicated DHC market uptake sessions; this will also facilitate the knowledge sharing with cities still outside of the Celsius network. After a first Smart Cities Marketplace Masterclass that has been organised in January and February 2021 for Celsius cities, a new edition is foreseen for autumn 2021.
Further activities include drafting of policy papers and inputs to inform the EC about needs and challenges cities in the heat transition are facing. It is essential that DHC expertise from local level be fed into the EU's overall policy-making process as Europe plots a course towards a decarbonised energy system, and the Fit for 55 Package in particular.
Status and Future Plans
All Smart Cities Marketplace members are invited to benefit from the Celsius initiative. As part of the Action Cluster, dedicated workshops on topics that will make a difference in the heat transition for cities will be organised in the coming months. We will also share outcomes and lessons learned from selected forerunner groups that have managed to realise projects and overcome challenges common for many cities in the heat transition.
If you want to become part of the Celsius initiative, this is possible as well. Join the forerunner groups as city or expert and bring concrete projects to life!
Management
Aksana Krasatsenka
Email contact address
sustainabledistricts@smartcitiesmarketplace.eu