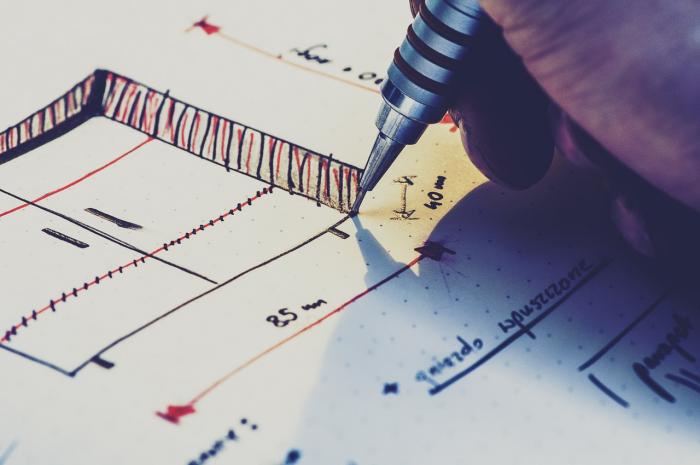 Introduction
Integrated Planning, Policy and Regulations focuses on  innovative forms of governance, on policy preparation, and on the right regulatory frameworks that are needed to enable and foster large-scale implementation and roll-out of climate-neutral and smart city solutions. Cities need an adequate set of framework conditions in the field of policies, regulations and monitoring in order to be able to smarten up. Besides, new governance concepts are required  that help to line up urban stakeholders: not only city administrations, but also other government levels, businesses, citizens, NGOs, and research organisations. This alignment of stakeholders is a key to a successful preparation and execution of any climate-neutral and smart city plan.
This requires not only technical coordination and planning capabilities, but also more inclusive participatory and consultation processes, and better collaboration within and across traditional policy and administrative boundaries within and between cities and communities.
Integrated Planning, Policy and Regulations Action cluster roadmap
Description
Through collaboration between its initiatives, the Action Cluster has developed the concept of integrated planning and implementation as its key concept. It addresses six persistent problems often hampering progress when climate-neutral and smart city plans are prepared and executed.
The Action Cluster works together with European cities, businesses, research institutes and academia to build together the climate-neutral, smart and sustainable cities of the future and address these persistent problems by working along the following lines in four initiatives: 
Further developing and fine-tuning of the process and best practices we recommend for integrated planning and implementation in the Smart City Guidance Package:
In the initiative "From Planning to Implementation and Upscaling of Smart City Projects", led by Judith Borsboom (Locality) and Margit Noll (JPI Urban Europe),  partners collaborate on the exchange of experiences and lessons learned on the process of integrated planning and implementation of climate-neutral and smart city strategies and portfolios of projects, as well as on their upscaling and replication afterwards to achieve urban transition on an increasing scale across Europe.
To monitor gaps with available tools and define appropriate KPIs and the relation with standardisation issues:
The initiative "Tools for Decision-Making, Management and Benchmarking", led by Bernard Gindroz (BGM Consulting). It focuses on the identification of decision-makers' needs for tools. Together we analyse existing KPIs and we monitor the need for additional KPIs. In addition, we aim to develop a EU-harmonised standardisation. In this context, we work with all standardisation-related developments, both at EU level (CEN, CENELEC, ETSI, EU projects etc.) and globally (ISO, IEC, ITU), and thus contribute to coordinating initiatives and converging to common set of standards.
Identifying main problems in regulatory frameworks for climate-neutral and smart city solutions and technologies across Europe and making proposals for improvement
The in 2020 established initiative "Regulatory Frameworks" is led by Annemie Wyckmans (NTNU), Marit Myrstad (Trondheim Kommune) and Klaus Livik (Powel). The Initiative will identify and support concrete changes for the regulatory framework to become an enabler towards climate-neutral cities, rather than a barrier. It will be based on the experiences of +CityxChange and other SCC01 Lighthouse projects, and further developed together with Smart Cities Marketplace experts and practitioners.
Engaging Member States in the Six-Nations Forum
This initiative is led by Graham Colclough (Urban DNA). Smart cities progress will be inhibited without an enabling market environment in place. This initiative works with Europe's six  leading and/or large Member States to compare and share strategies, policies, and programmes; and package up resulting good practices. Several workshops and meetings have resulted in a number of guidance documents. 6-Nations members include: AT, DE, ES, FR, NL, UK.
Latest News
We are very happy to announce that our project idea on co-creation with local stakeholders using digital twins for integrated planning has been selected as the most mature project of the first Smart Cities Marketplace Matchmaking on 26 April 2021.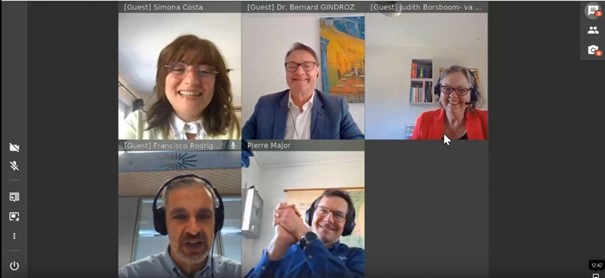 The appointed pitch judges congratulated for this collective effort of the Action Cluster Integrated Planning, its initiatives, the AugmentCity team and all involved! The matchmaking experts of the Marketplace will offer an extra two-hour incubator session to the successful project idea!" We want to thank all contributors of the factsheet, the business model canvas and Pierre Major (AugmentCity Aalesund) for presenting so well the pitch!! Congrats to Judith Borsboom- van Beurden; Bernard Gindroz, PhD, Georg Houben Annemie Wyckmans Christoph Gollner Alessandra Barbieri (city of Florence)  Francisco Rodriguez Pérez-Curiel. 
Achievements to date
Publication Vademecum for synergies between European Structural and Investment Funds and other EU funding programmes in February 2021
Together with Andrea Di Anselmo  of  META GROUP, Irene Creta – APRE/GIURI,  Action Cluster Chair Simona Costa (TOUR4EU) published guidance for synergies between European Structural and Investment Funds and other EU funding programmes in February 2021.
Synergies between different European Union funding lines can significantly multiply investment in research and innovation activities and their impact by supporting innovative ideas through the innovation cycle or along the value chain to get them to market. Therefore, in the 2021-2027 programming period, the European Commission intends to further promote synergies between the structural funds and the ordinary programmes included in the Multiannual Financial Framework and the initiatives belonging to the Next Generation EU package, seeking to simplify those bottlenecks that in the previous programming period hindered wider and more effective implementation. The GIURI (Informal Group of Italian Representative Offices in Brussels active in the field of Research and Innovation) prepared a Vademecum: a toolbox for regional and national managing authorities to accompany the European negotiations and a mapping of best practices on synergies in Italy both using structural funds in the period 2014-2020 and own resources, as possible hints for future programming. The Vademecum also deals the contribution of synergies in response to the pandemic caused by COVID-19 in the post-Covid-19 "Next Generation EU" recovery package and on the 2021-27 Multiannual Financial Framework. <add hyperlink>
The Climate-Neutral and Smart City Guidance Package: a summary (2020)

summarising Smart City Guidance Package has been developed with additional information on financing projects and was published November 2020.
Launch new Initiative on Regulatory Frameworks

, led by Annemie Wyckmans (NTNU), Marit Myrstad (Trondheim Kommune), Klaus Livik (Powel) on 29 October 2020, about 70 attendees. 
Presentations

  

Smart City Guidance Package for "Community on Practice of Cities  Webinar How to scale up digital solutions in smart cities and communities?", organized by DG-Connect at 26 May 2020

Presentation of the Smart City Guidance Package as part of the SCC-01 lighthouse project SmartenCity Academy Lesson 4 on 22 September 2020

     
                            

Special event at Smart  Sustainable Planning for Cities and Regions Conference – 10 December 2019 – hosted by EURAC, 80- 100 attendees
Organised by Action Cluster IPPR together with Urban Europe Research Alliance, JPI Urban Europe, SET Plan 3.2 Positive Energy Districts, Horizon 2020 smart city lighthouse projects Smarter Together, REPLICATE, +CityxChange and STARDUST, the European Energy Award, and Tuscan Organization of Universities and Research for Europe

Focus on how local governments can be better supported

Report of the event in Springer book in series Green Energy and Technology, published March 2021, summary on the website of the Action Cluster

Key take aways:

Cross-domain working, multidisciplinarity

 and profound stakeholder engagement are of paramount importance for making districts or cities effectively smarter and more energy-efficient, and Europe provides many excellent examples;

A commonly accepted definition of integrated planning and implementation is still lacking and some key aspects of smart and energy-efficient cities are not always incorporated, such as urban data as an enabler. A comprehensive definition could facilitate the integration of different concepts and tools in future, enlarging their joint applicability for users as city administrations;

To better support local governments, it would also help to make current concepts and tools better accessible for time-pressured city administrations, adapt them towards specific urban situations and contexts, and translate them into specific local processes and procedures;

There are still some persistent knowledge and innovation gaps research could address, such as making clear which technologies are when applicable, which stakeholders should be engaged then, and which dilemmas can be expected; or: investigating how to make smart city plans ready for procurement;

Next to Horizon Europe and Green Deal funding, ERDF funding will be available for local innovation, while synergies between ten European direct funding programs (including Horizon Europe, Digital Europe and Invest EU and ERDF) will be possible to promote the entire chain from low to high Technology Readiness Level, stimulating not only SME participation but also providing opportunities for researchers and practitioners;

The commitment of 100 cities through city contracts as planned by the Mission on Climate-Neutral and Smart Cities in Horizon Europe, would mobilize citizens, policies and actors well beyond research and innovation.

A summary of the event can be found here.
By JPI Urban Europe/SET Plan Action 3.2 PED Programme
JPI Urban Europe

Preparation of

Urban Partnership DUT

development of roadmaps for the 3 pillars (PEDs, District Doughnuts, 15 minutes city).                                                                                                                                
A concrete deliverable of the initiative is the Smart City Guidance Package (SCGP). This guide supports the implementation and design of smart city strategies and plans by making best use of capacity and by sharing knowledge and experience. The Smart City Guidance Package serves as manual of best practices, real cases, examples on implementation and replication of Smart City Projects to be consulted by every potential Smart City word-wide. It includes common pitfalls and solutions during the implementation of smart cities projects and defines a set of KPIs to ensure optimisation of city programmes, planning, implementation and management. This ambitious project was led by NTNU. The final version of the SCGP was launched on 8th May 2019 in Brussels at the Committee of the Regions.
Download the Smart Cities Guidance Package (available under Creative Commons License)
Next Steps
The next steps include
organisation of an event to present the Vademecum

inventory of issues in regulations, especially in the energy field

overview of needs for standards

SCGP Summary translated in EU languages

upscaling from testbeds to adoption

web-based version of the SCGP as an online Wiki tool.

 
Initiatives
Action cluster
Integrated Planning, Policy and Regulations
Action cluster
Integrated Planning, Policy and Regulations
Action cluster
Integrated Planning, Policy and Regulations
Action cluster
Integrated Planning, Policy and Regulations
Management
Simona Costa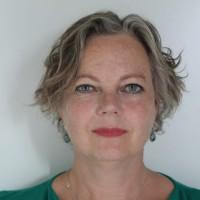 Judith Borsboom-van Beurden

Georg Houben
European Commission Official
Graham Colclough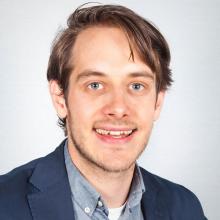 Johannes Riegler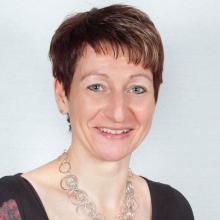 Margit Noll
Bernard Gindroz