Introduction
The main goal of the Urban Data Platform initiative is to speed up the adoption, at scale, of common open urban data platforms, and ensure that 300 million European citizens are served by cities with competent urban data platforms, by 2025. 
Description
City data holds vast untapped value. And it is growing exponentially! It can help streamline transport systems; reduce energy consumption and support use of local low-carbon energy; and deliver improved health and wellbeing outcomes. However very few cities have managed to access these benefits. An EIP survey revealed three reasons why: (i) challenges in working across the city silos (ii) justifying the investment (iii) capability gaps.
Much has already been done
Three working groups are established (illustration) that are progressively integrating what will become a comprehensive toolkit to help achieve the goal. 
Delivery to date includes:
(i)  For Cities: materials to support cities in making their case, specifically: 
a Leadership Guide for political and professional city leaders; 
a Management Framework to help service owners collectively agree how best to move forward;
a City Needs Specification to support technical staff in capturing their requirements. (Note that the version available for downloaded is an excerpt intended for the public consumption. Join the Initiative to get the full version.
(ii) For industry particularly, a Reference Architecture is published to assure cities that industry will adhere to an open standard, and provide more certainty for suppliers
(iii) For City & Industry executives, a Briefing Paper on the Reference Architecture
Cities and City Networks have signed the Letter of Intent to commit to the initiative; and a number of Industry partners have signed the Memorandum of Understanding. These include importantly many of SCC01 'Lighthouse' partners.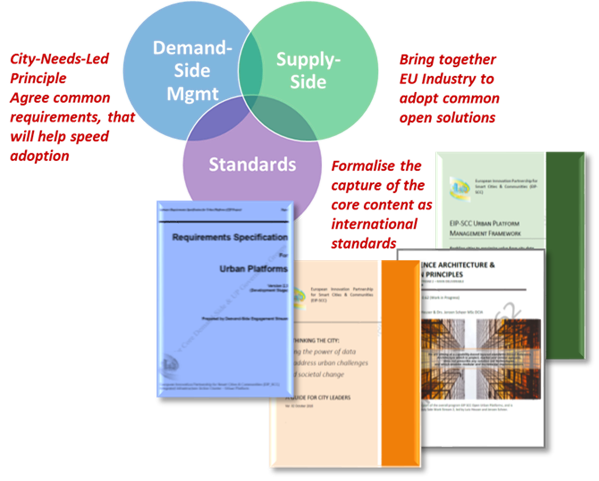 Latest news
"How much does an Urban Platform Cost?" Read the blog and contribute to the conversation. 
Status and Forward Plans
We have delivered an initial suite of documents that can engage at all levels. We have delivered an initial suite of documents that can engage at all levels. Applying these and improving them is our priority.  The latest very practical roadmap – as output from the June Action Cluster event -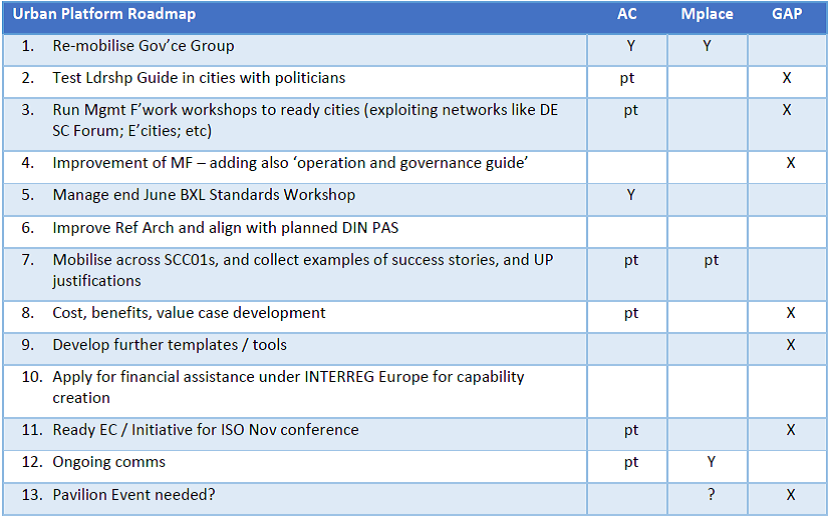 Who's involved?
Graham Colclough (Action Cluster Chair)
Svetoslav Mihaylov (Initiative Co-Lead from the European Commission DG CNECT)
Albert Engels (Initiative Co-Lead for the Demand-Side)
Holger Tallowitz (Initiative Co-Lead for the Supply-Side)
Jeroen Scheer (Initiative Co-Lead for the Supply-Side)
Bart de Lathouwer (Initiative Co-Lead for Standards)
To know more...
Who signed the Demand-side Letter of Intent?
Who signed the Supply-side Memorandum of Understanding?
Contact us at: integratedinfrastructures@eu-smartcities.eu
Useful Links
Management
Graham Colclough
Svetoslav Mihaylov
European Commission Official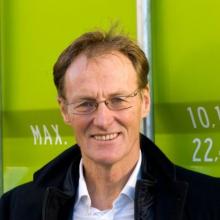 Albert Engels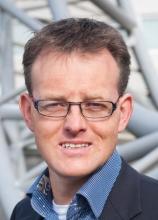 Jeroen Scheer