Introduction
The main goal of the Urban Data Platform initiative is to accelerate the adoption of common open urban data platforms and ensure that "300 million European citizens are served by cities with competent urban data platforms, by 2025.
Description
The EU-wide survey provides a very solid foundation to ensure that market needs are addressed by the activities of the UDP initiative.
Alignment across the various other EC-supported initiatives that relate to digital transformation is an important aspect of success to ensure a clear message and common assets are presented to the (cities) market.
The work completed over past years on urban data platforms has delivered a variety of packaged documents (see figure). Some of this includes materials that move towards the more formal standardisation community. Adding to and refreshing this portfolio will be an ongoing need, and will benefit from the combined activities noted above.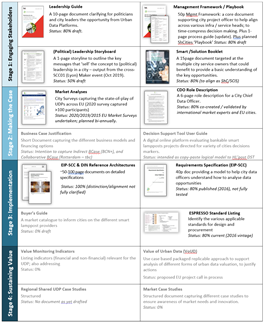 Specific to alignment with the LivingIn.eu (JoinBoostSustain) initiative, a detailed joint action plan has been tabled (see insert).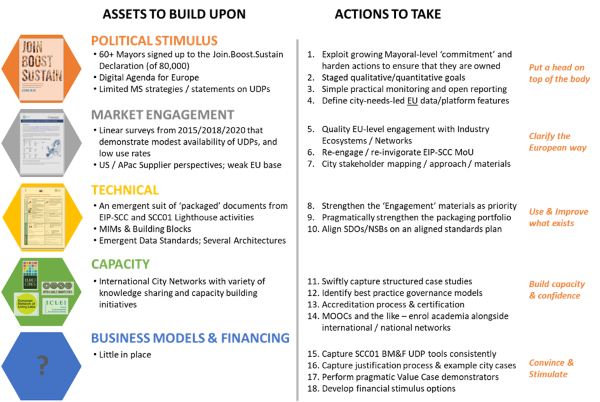 Useful Links
Management
Graham Colclough
Svetoslav Mihaylov
European Commission Official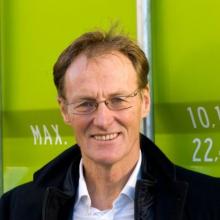 Albert Engels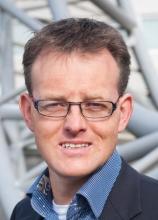 Jeroen Scheer
Email contact address
integratedinfrastructures@smartcitiesmarketplace.eu