Introduction
The Geospatial Cities Initiative´s aim is to raise awareness of the step-change potential that geospatial data and services offers cities, and advocate for the further development of services tailored to cities' needs; that are adapted to the operational processes of public administrations, SMEs and NGOs operating in cities. 
Description
Market Awareness of what geospatial data can do in cities is low. Yet most cities are already active users, in for instance areas like transport. Building that awareness at a very practical level of the value that geospatial data can offer cities is vital to attract interest, support the case, and stimulate action.
Plans to accomplish this focus on capturing a solid evidence-based portfolio of case studies; refining our understanding of city service needs through dialogue, and proving and disseminating the results. The more detailed activities are shown in the table below.
INDICATIVE TIMELINE

COMMENTS

RAISE AWARENESS

Disseminate Case Study brochure (10 use cases of satellite applications in cities)

2020 – ongoing

Events. Blogs on M'place website (by active cities) high-lighting step-change potential

Identify and analyse other relevant use cases among the members of the EIP-SCC

2020 - 2023

 

Information session on funding schemes provided by the European Space Agency at EIP-SCC General Assembly (URBIS SMART CITY FAIR)

02.06.2020

Topic and availability to be confirmed with ESA

Information session on funding schemes provided by the European Commission in conjuction with relevant cities event

2nd half of 2020

Event and date to be decided

DEVELOP  PORTFOLIO OF INITIATIVES

Identify interested stakeholders (cities / companies / financers) i in the topic of satellite-based urban applications

Jan – March 2020

Supported by a targeted email and 3 webinars to inform and engage EIP-SCC members

Select and detail subtopics / use cases (up to 4) of interest (e.g. needs served, overall data mapping, 

Apr – June 2020

Supported by webinars with the EIP-SCC members interested in the wider topic

Align subtopics of interest with other EIP initiatives / ACs

June – Dec 2020

 

TEST & IMPLEMENT

Draft at least one business / value case for each subtopic identified

June 2020 – January 2021

 Link with BM&F AC

Align stakeholders to funding schemes & develop proposals

From Q2 2020 – ongoing

 

Bidding phase

From Q2-3 2020 – ongoing

 

Demonstrations for the majority of conceived business cases, and ongoing expansion

2023

 
Contact
For more information contact Grazia M. Fiori directly at: Grazia.fiore@eurisy.eu
Useful Links
Management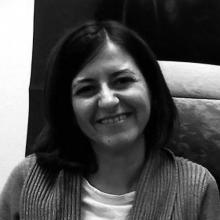 Grazia Fiore
Trevor Gibson
Email contact address
integratedinfrastructures@smartcitiesmarketplace.eu