Introduction
The Geospatial Cities Initiative lead by Eurisy and the European Innovation Partnership on Smart Cities and Communities (EIP-SCC) aim at raising awareness on available geospatial services for cities and at advocating for the development of services that actually respond to cities' needs and that are adapted to the operational processes of public administrations, SMEs and NGOs operating in cities.
Eurisy supports potential end-users of satellite applications by leveraging its network to make available experience and expertise for them.
On the basis of its field work with end-users, Eurisy provides feedback to decision-makers on possible measures to overcome obstacles to the diffusion of space-derived innovation in society.
Description
Since 2017, Eurisy has launched the Spaces for Cities initiative, to foster the use of satellite-based services in cities. The results of the Eurisy work on this topic are made available to the EIP-SCC community, in particular through the Geospatial Cities EIP-SCC initiative.
Geospatial Cities is focusing for the time being on satellite-based services, but it is open to all actors collecting and using urban spatial data to make cities more sustainable, healthy and efficient.
Why?
The European Union has been investing public funds in satellite infrastructure. Today, the Copernicus programme offers data and services based on satellite imagery that can be used by cities in a number of domains, such as energy, urban planning, soil subsidence monitoring and air quality monitoring, among others.
Galileo is Europe's civilian global satellite navigation system, providing improved positioning and timing information with significant positive implications for many European services and users. Satellite navigation is already used by many European cities to improve public transport, boost green mobility (such as walking and cycling) and to support a number of apps allowing to better profit from cities' facilities and to communicate to municipal authorities in real time.
Satellite communication is also exploited to connect remote facilities (such as water basins) and to provide reliable communications when traditional connections are down.    Below are just a few examples of pioneering cities catalogued by Eurisy, the non-profit association of space agencies that recently teamed with the European Innovation Partnership on Smart Cities and Communities (EIP-SCC) on this initiative to raise awareness of municipal satellite applications:
Optimising waste collection: The fast-growing Municipality of Montpelier in southern France is using sensors and satellite connectivity to monitor organic waste compost trays in real time, enabling operators to reduce management costs by intervening when the trays are full, malfunctioning or emitting bad odours. Meanwhile, In England, the Exeter City Council estimates that its move to equip waste collection vehicles with satellite-enabled systems has generated £340k capital savings and £470k in revenue savings since implementation.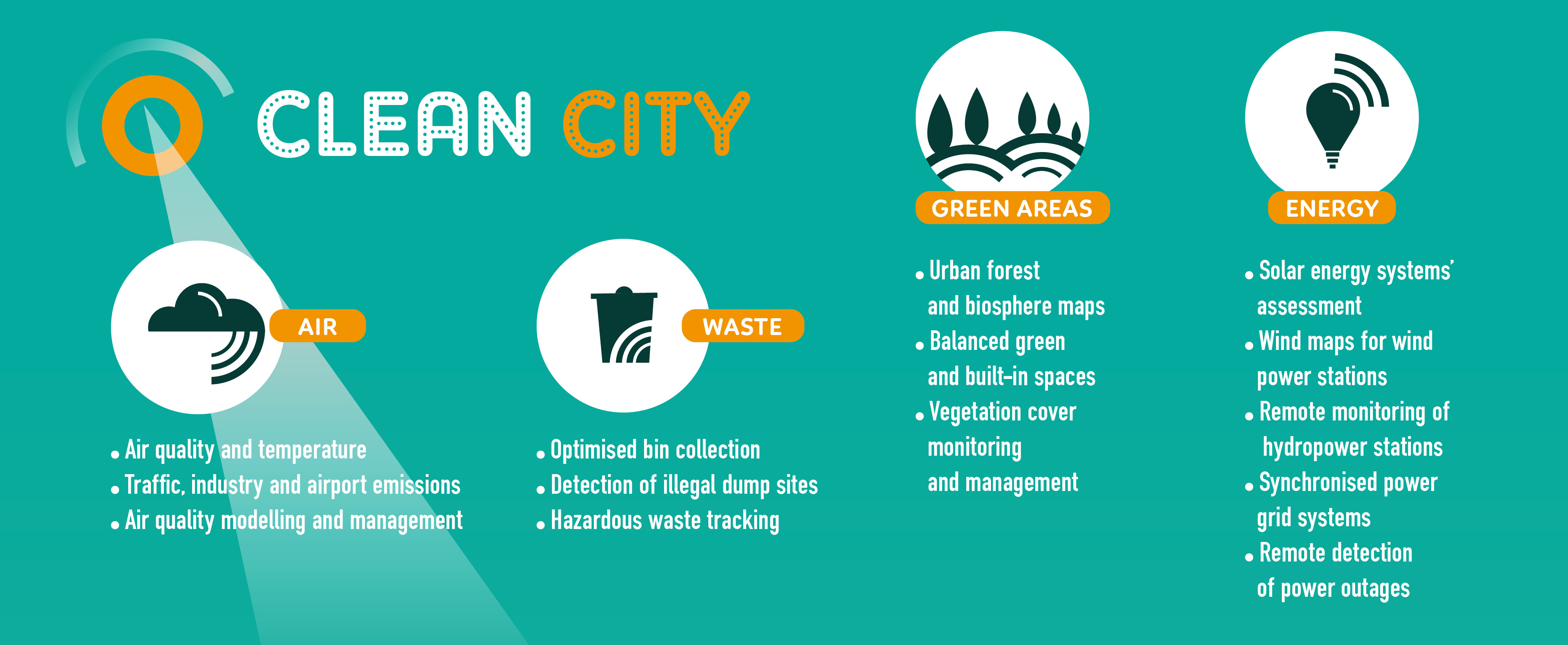 Improving urban mobility: Austria's charming city of Salzburg attracts millions of visitors every year, making tourism an important segment of the local economy. But officials worried that road congestion and delays could discourage tourists and residents alike from using Salzburg AG's electric trolleybus fleet, which helps reduce carbon emissions and improve the city's air quality. To address those concerns, the operator installed satellite navigation on all its trolleybuses, giving riders better information, enabling operators to reroute around traffic tie-ups and providing public officials with a keener understanding of infrastructure use for planning purposes. 
Enhancing public engagement: The capital city of Trieste in north-eastern Italy wants a smooth and continuous dialogue with residents to better understand and respond to their needs. It chose to implement Comuni-Chiamo, a system first developed by students for Bologna and now used by more than 80 Italian local authorities. The app, based on satellite navigation, allows residents to send and monitor requests to the city in 11 categories – reporting damaged lighting, leaking pipes and the like. The system automatically prioritizes issues based on the number of entries received and enables the municipality to solve problems using less time and resources and to track trends.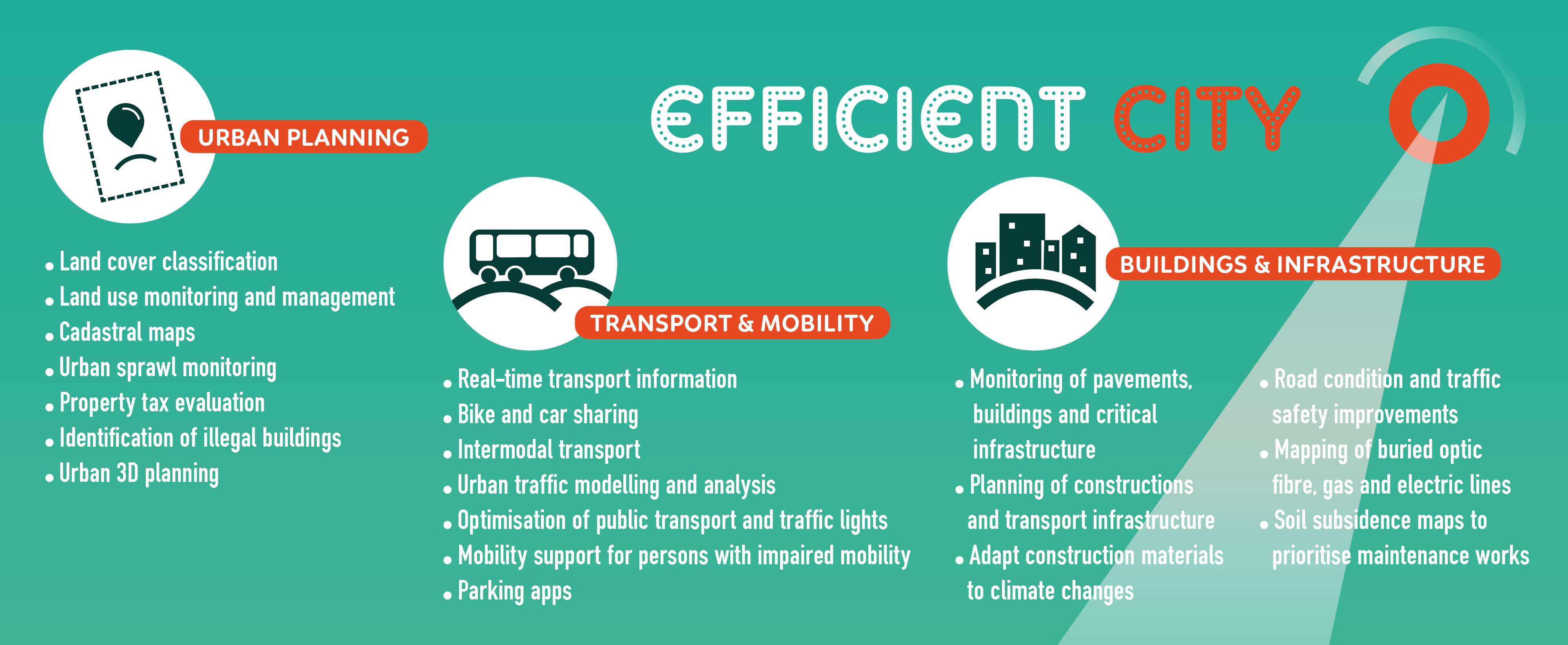 Monitoring land use and sprawl: In the Czech Republic's capital of Prague, a heavy demand for housing led to the construction of 62,000 homes in the metro region in just a five-year period. To reconcile potentially conflicting uses of land and resources that resulted – for example the amount of green spaces compared to residential and industrial areas – the city acquired historical aerial and satellite images of Prague's city core, suburbs and outskirts. The information gives planners insight into built-up areas and helps identify priorities for intervention (where to add more public transport, for example). The imagery also saves the city time and money by reducing the number of site inspections required.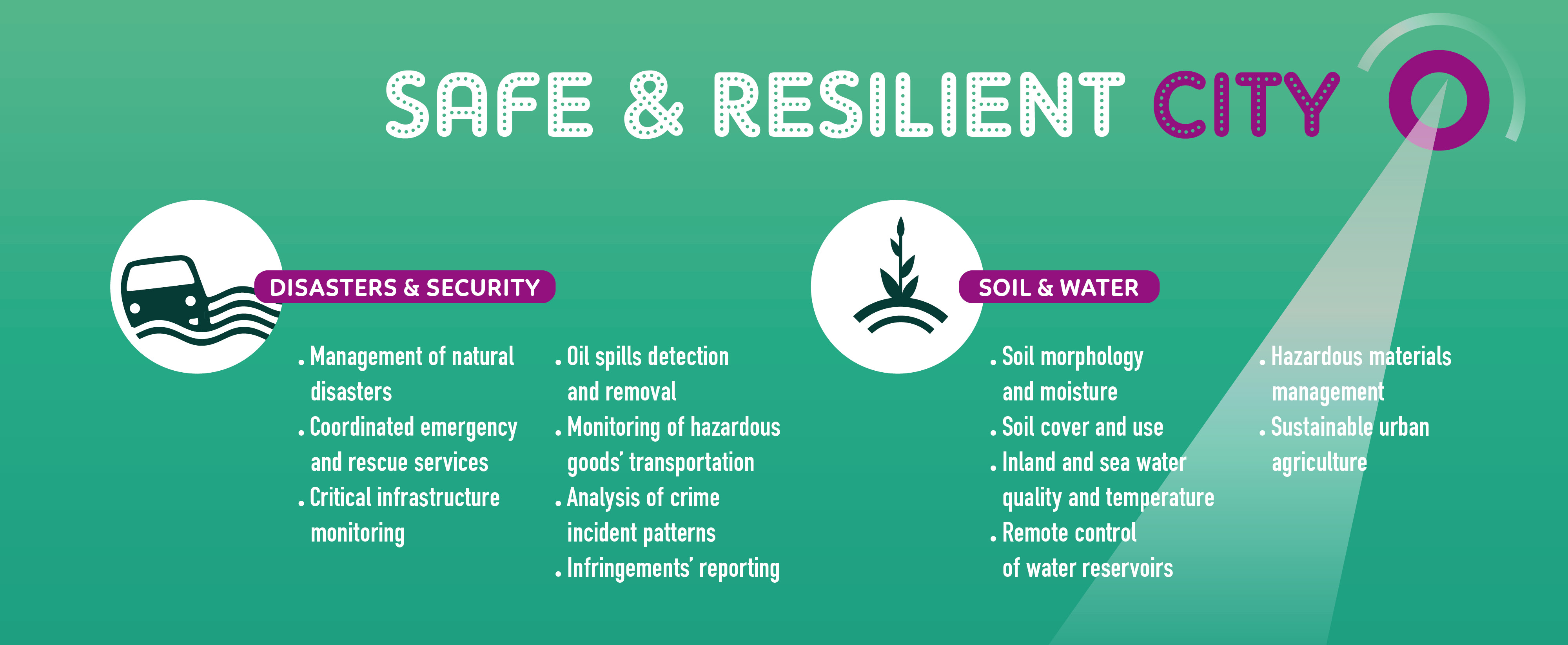 For more information contact us at integratedinfrastructures@eu-smartcities.eu or contact Grazia M. Fiori directly at: Grazia.fiore@eurisy.eu
Visuals:  ©Eurisy
Useful Links
Documents
Management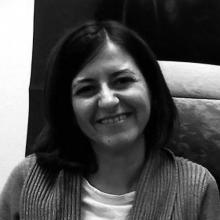 Grazia Fiore
Trevor Gibson