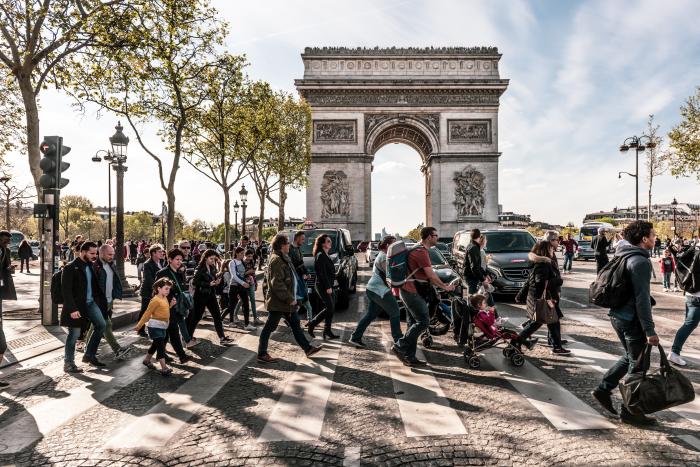 Description
Main Goal: Develop Tools and Platforms to make citizens central in the delivery of smart projects 
Context
CitizenCity represents the advocacy of the citizenry of cities in the process of city making. This includes promoting inclusive understanding of citizens, beyond gender-race-religion to include all users of cities as customers – residents, day workers, resident non-nationals, refugees, tourists, entrepreneurs and businesses. The second element is creating innovative scalable and sustainable platforms that bring these populations into the place-making process. The two primary projects are: 
A societal engagement toolkit
a digital platform for place based citizen engagement 
CitizenCity Societal Engagement Toolkit (SET) is a tool inspired by the 'European Manifesto on Citizen Engagement', which aims at facilitating the implementation of its principles, amongst others to bridge the needs of cities with the supply of available tool resources.
The Digital Place-based Citizen Engagement is an initiative aimed at developing an innovative platform to engage citizen digitally and connect them. 
Status and Forward Plans 
Continue through collaborative design workshop the development and refinement of SET into a working beta solution to be tested by cities. The digital place-based citizen engagement will also move from concept to a clear business plan. Our approach is inclusive and open to everyone can contribute with innovative ideas to our plan; thus, webinars and collaborative workshops will be organised throughout the '17 winter fall and '18 spring fall.
 

CitizenCity (SET)

AC

Mplace

GAP

Ongoing research on SET Tools and Platforms

x

 

x

Webinars on SET to mobilise target cities and experts

X

 

 

Run launch, and subsequent city-hosted SET workshops

x

x

X

Launch CitizenCity.eu Website

X

 

x

Get cities (& some experts) to complete SET tool summaries

X

x

 

Build and openly launch the Beta SET (toolkit)

 

x

X

Identify a sustainable business model for SET

X

 

 

Test SET tools in cities and update summaries

 

 

X

Quality assurance of tools

 

 

X
Management
John Zib
Jorge Saraiva
Email contact address
citizenfocus@smartcitiesmarketplace.eu