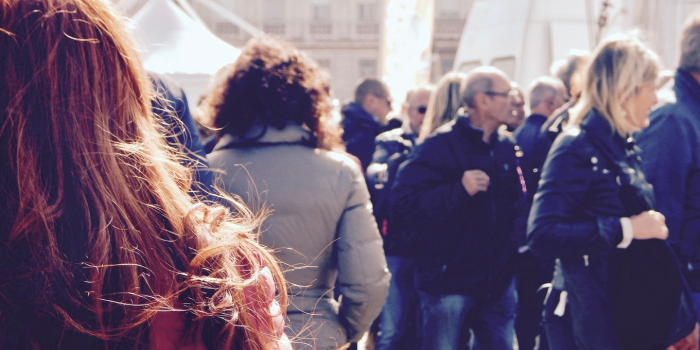 Description
In a time of urban transformation and digitalisation of smart cities to respond to climate change and demographic challenges, a risk is that too little attention is given to citizens. Citizen Focus Action Cluster strongly believes in citizens as fundamental actors for the regeneration and development of intelligent communities. Civic engagement, empowerment, participation and co-creation are at the basis of our advocacy approach: we acknowledge that citizens' voice can be pivotal in providing the demand-side pressure on government, service providers and organizations, needed to encourage full response of urban innovations to citizen needs and priorities. It also ensures the setup of a trusted and sound relationship with local governments and a source of democratic legitimacy, transparency and accountability. For this purpose, the full array of participatory and deliberative methodologies, along with online platforms to support them, can be explored and implemented, depending by the context and its features. Also, co-creation of services and solutions with citizens' informal networks and grassroot civil society organizations has proven to work, both in design/ideation and implementation. In the context of smarter cities, citizens can be help local governments prioritise and respond by consistently offering inclusive 'smart' solutions attentive to contrast inequalities and existing divides.  
Central to the Citizen Focus approach are: 
Civic engagement, empowerment and participation 

Inclusivity by design, taking into account intersectionality as a framework where structural inequalities are addressed in their being interconnected

The power of people to transform places and outcomes as proven by democratic innovations (spanning from participatory budgeting, citizen's juries and assemblies, to crowdsourcing and co-design methodologies) 

Civic Leadership – and social innovation, leveraging on citizen engagement actions to deliver co-created solutions

Learning and sharing from the world-wide frontrunners in citizen engagement 

Embedding citizen engagement into all vertical smart city areas (sustainable mobility, housing and positive energy blocks, urban data platforms, etc.) and in policy regulation/planning/financing on smart cities. This translates into collaborative efforts with the other MP clusters and initiatives.
Since 2014, Citizen Focus has been actively engaged in the EU arena, promoting and participating to mutual learning and networking efforts with key stakeholders and EU and national policy-makers. Main collective achievements to date:
In 2020, the AC CF has collaborated with the SCIS (Smart Cities Information System) and contributed to the development and writing of the "Citizen Engagement Solution Booklet", a useful compendium of updated knowledge on processes, methods and good practices relying on experience from Lighthouse projects and beyond (download the booklet here)
- Inclusive Smart Cities: a European Manifesto on Citizen Engagement. The Manifesto was launched through a high-level Conference at the end of 2017 held in collaboration with ERRIN, ICLEI, and hosted by the Dutch Government Representation in Brussels: the event has gathered the main EU level networks of regional and local authorities, civil society organisations, knowledgeable scholars and practitioners as well as industry representatives to cooperate and commit to active involvement of citizens.
Endorsed by more than 120 public and private sectors representatives, the Manifesto triggered a continued communication campaign continued until 2019, and was translated in several language and lead to the nomination of several Ambassador Cities. Click here to endorse! 
- Preliminary analysis of citizen engagement measures implemented in selected Ambassador Cities 
Valuable achievements have also been taking place at the AC CF individual initiatives' levels:
Participatory Budgeting achievements to date
The initiative has run a series of webinars and workshops aimed at exploring the features of existing PB online platforms, and the different implementation models and possible roles of cities in running participatory budgeting locally. Also, the adoption of PB to address vertical policy areas such as mobility, air pollution, etc, has been explored.
CitizenCity achievements to date
Citizen City is committed to systematize knowledge on citizen engagement tools and methods as they connect with different contexts and existing levels of knowledge/experience, and make it accessible to cities.
Citizen's Control of Personal Data
The purpose of the "Citizen's Control of Personal Data" initiative within the Marketplace can be summed up as helping to build the conditions and relationships whereby the citizen will be willing to share personal data with a city and with other actors in the data economy. Whilst having a clear focus, it will recognise its role in the wider Marketplace community and contribute as widely as possible, as synergies appear. Removing obstacles would grow the extremely valuable "personal data lake" which would then increase activity in the data economy and enrich existing data eco-systems.
Contact 
Get in contact with the Citizen Focus Action Cluster at citizenfocus@smartcitiesmarketplace.eu
Management
Maria Sangiuliano