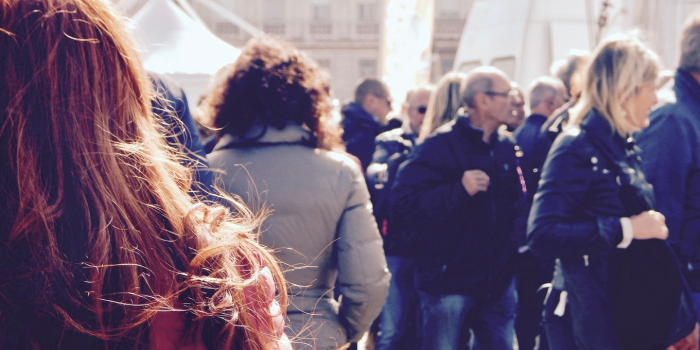 Description
In a time of urban transformation and digitalisation of smart cities, too little attention is sometime given to citizens. Citizen Focus Action Cluster strongly believes in citizens as fundamental actors for the regeneration and development of smart cities. Civic engagement, empowerment, participation and co-creation are at the basis of our advocacy approach since we acknowledge that citizen voice can be pivotal in providing the demand-side pressure on government, service providers and organisations needed to encourage full response to citizen needs. It also ensures the setup of a trusted and sound relationship with local governments and a source of democratic legitimacy and transparency. In the context of smarter cities, citizens understanding of concrete problems and challenges can help local governments prioritise and respond consistently to inhabitants' need.  
Central to the Citizen Focus approach are: 
Civic engagement, empowerment and participation 
Inclusion of citizens and disadvantaged communities 
The power of people to transform places and outcomes (smart housing, smart urban solutions, participatory budgeting, and crowdsourcing) 
Civic Leadership - benefiting from citizen engagement actions to deliver solutions
Social Housing and transition to low carbon communities 
Learning and sharing from the world-wide frontrunners in citizen engagement 
Since 2014, Citizen Focus has been actively engaged in the EU arena, promoting and participating to mutual learning and networking efforts with key stakeholders and EU and national policy-makers. Main collective achievements to date:
- Inclusive Smart Cities: a European Manifesto on Citizen Engagement: The Conference was a gathering of the main EU level networks of regional and local authorities, civil society organisations, knowledgeable scholars and practitioners as well as industry representatives to cooperate and commit to active involvement of citizens.
Endorsed by more than 120 public and private sectors representatives. Click here to endorse! 
- Preliminary analysis of citizen engagement measures implemented in selected Ambassador Cities - on-going   
- Webinar and Workshops series on Participatory Budgeting 
CitizenCity achievements to date: 
Citizen-Centric Approach to Data achievements to date: 
Webinars were organised in April 2016, May 2016, and April 2017
Workshops were organised, by ERRIN in September 2016, by SharingCities in March 2017 and July 2017, and by Eurocities in January 2018.
Presentations were made during the Action Cluster meetings and General Assembly  (Nov 2015, May 2015, Nov 2016, June 2017, Oct 2017)
Contact 
Get in contact with the Citizen Focus Action Cluster at citizenfocus@eu-smartcities.eu.
Management
Maria Sangiuliano