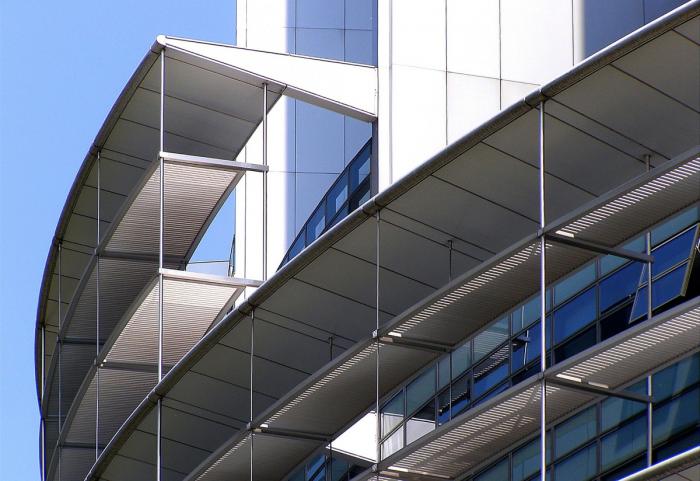 Introduction
This initiative contributes to the Smart Cities Marketplace:
by causing discussion between experts and city peers around observations made from analysing data from investments made in real city projects; and
by developing business models that become a tool which are used and matured by cities through their projects
Description
In order to achieve this objective we engage with cities, their service providers and researchers. Cities might be wanting to scale their own projects or to replicate successful other city solutions.
The finalisation of the first round of H2020-SCC1 projects and the joining up of the old SCIS and EIP-SCC contracts to make up the new Smart Cities Marketplace are opportunities to:
support the buildup of the energy to propel European cities to tackle climate change

support the Action Clusters with insights from real-world projects

very specifically for the BM&F Action Cluster, to provide insights into the business models deliverables that had been delivered by the SCC1s, other projects in the impacted cities and other smart city projects in general!
Timeline
We have been working on this concept since May 2020 and have had several formative discussions with the Smart Cities Marketplace Secretariat and the European Commission. We would like to work with the Lighthouse and fellow cities and in September 2020 we participated in a 'synergy call' with the Board of Coordinators. We will also be working with other cities. We plan to kick-start operations in Q1 2021.

Every year (2021-2022): we will set-up two ad-hoc working groups which will each produce a business model white-paper that will be released in Creative Commons Licence.

Every year (2021-2022): we will organise three City Wisdom workshops with active ad-hoc working groups to monitor progress, assist with take-up and plan promotion of successful case studies.
Target audience
Lighthouse cities
Small- and medium-sized cities, including but not limited to H2020-SCC1 fellow cities
City service providers, e.g. city developers, regional utilities, ESCOs and technical solution implementation providers, procurement experts
Financing platforms
Banks and investment funds (also acting as re-financing entities of financing platforms)
Policy representatives (EU, national, regional)
Public agencies (energy agencies, development agencies)
Academia and researchers who want to engage in analysing city data and developing bankable business models for complex / innovative city projects
Desired outcomes
A good understanding of the existing knowledge on Business Models and Finance from real-world smart city projects. It is hopefully very timely now that the first set of H2020 SCC1 projects have completed their work and that a EC contract to support these projects is also now in place.
The seeds for a cross-cutting platform for city mayors / deputy mayors and city players in industry, academia, civil society to send the message that it is time to work together and achieve together. To accelerate action in cities where 70+% of the EU population lives, so we can meet the sustainability targets as Europeans and be a very required lighthouse for the rest of the world!
Ad-hoc working Groups: Desk research, analysis, city-driven and expert-authored/reviewed white papers that capture the salient knowledge in acute areas where business models are already proven in some city projects. Short burst (6-month) projects starting with the lowest-hanging fruit to prove effectiveness.
City Wisdom workshops: Discussion in wider audiences, webinars, commitment to try out in city projects and refine in an agile manner the findings. A foundation for the wisdom that is found only in cities. This will become a live reference point.
Synergies with other Action Clusters: The BM&F Action Cluster is only a horizontal action cluster. Every project that will be initiated in this initiative will be consulted with the other Action Cluster / Initiative Leadership to identify the best low-hanging fruit.
We also want to reach out and work with other networks that are operating in this space. Contact us!
Where you can get engaged
The Action Clusters are run by experts that voluntarily contribute their time towards this common project. We will be working on the following tasks where we will need expert resources. Contact us if this is interesting for you.
1. Identify and collect a complete collection of business models and finance analysis from city projects such as the ones we have already identified in the Resources section below (desk research, for example starting from H2020 SCC1 projects)
2. Assist the BM&F Action Cluster / Initiative Leadership to analyse the overlaps and distinguishing features of the findings of these studies
3. Assist the BM&F Action Cluster / Initiative Leadership to identify research questions which can be handled through working groups of this Initiative
4. The BM&F Action Cluster would like to build an effective working relationship with the H2020-SCC1 community so that the Action Cluster can become a home for the current stakeholders (Lighthouse, Fellow) to exchange views on Business Models. This, without the boundaries of project deliverables and more towards a common goal of accelerating cities' success in reaching the clean energy transition goals, the mobility and transport vision, the climate goals and other commonly sighted European goals. This initiative gives a platform to Lighthouses to extend beyond their work in SCC1s and supports the cities which are not necessarily privileged to have received EU funding. We will need to:
Identify and rope in the city mayors / deputy mayors and city players in industry, academia, civil society with whom we can commence a dialogue of sharing what we learnt in SCC1 projects. This leading to top level ambassadorship for sustainable city players working together, and a clear message to officers in the respective stakeholder 'units' to work together and achieve together.

Liaise with the officers in the respective stakeholder 'units' to identify the areas where quick gains can be made – starting from what has been synthesised in Business Model deliverables (as above) and also where rich data exists on what was bought, the decisions behind those purchases, the Returns on Investment, the models for public financing and / or public-private partnerships, etc….

Bring the available knowledge to the Action Cluster / Initiative Leadership knowledge and support a discussion with relevant other Action Cluster / Initiative leaderships and the European Commission to rapidly decide and pick the lowest hanging fruit where a 6-month research and analysis project can result in business model and / or financing insights which can cause cross-learning and maturity of the domain.
Contact
Get in touch with the Initiative Leadership by email: derrick@connectivityalliance.eu
We are based in Brussels in offices very close to the European Commission's, and will be happy to meet you. Get in touch.
Resources
Self-Learning for Cities:
Training Sessions
Webinar of the 18 June 2020: Delivery models, funding & procurement for smart cities [Description] [Recording];

Webinar of the 7 May 2020: Facilitating project finance through standardised risk assessment [Description] [Recording];

Webinar of the 21 April 2020: Looking for Investment – What to Expect:  Smart City Project Due Diligence [Description] [Recording].
Tools syndicated from the EU H2020 Lighthouse Smart City Programme (non-comprehensive list):
If you are a Lighthouse Smart City Project and want your BM&F tools promoted here, please contact us.
Archived tools (no longer updated by this Action Cluster):
Management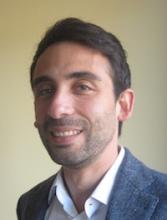 Derrick Pisani