Description
This Business Models and Finance (BM&F) Action Cluster was relaunched in October 2019, with new leadership. It will continue on the good work carried out in the past and strive to meet the evolving needs of the cities market. The Action Cluster aspires to be a platform of choice for stakeholder-dialogue, and to identify and remove the obstacles for the accelerated development of the smart cities market.
Objective 
To accelerate the development of smart city markets through knowledge sharing, innovation and expertise on business models, finance and funding and procurement.
Timeline
Q1-2020: start of initiative Financing Platforms (ongoing)
Q1-2021: start of initiative City Wisdom
Q3-2021: start of initiative City Coaching
Target Audience
Business models and financing & funding considerations start in the early phases of project planning and last after project completion involving the entire smart city ecosystem. Therefore we invite:
Lighthouse cities
Small- and medium-sized cities, including but not limited to H2020-SCC1 fellow cities
City service providers, e.g. city developers, regional utilities, ESCOs and technical solution implementation providers, procurement experts
Financing platforms
Banks and investment funds (also acting as re-financing entities of financing platforms)
Policy representatives (EU, national, regional)
Public agencies (energy agencies, development agencies)
Academia and researchers who want to engage in analysing city data and developing bankable business models for complex / innovative city projects
Desired Outcomes
The Action Cluster BM&F will capitalise on existing knowledge of ambitious smart cities in Europe. We will identify valid initiatives and innovative financing solutions. We will engage on several levels and aspire to become a platform of choice for stakeholder-dialogue. We will include in our dialogue the cities that participate in the EU-funded (H2020-SCC1) smart city projects. 
We will deliver this through 3 initiatives
City Wisdom was founded by Connectivity Alliance and led by Derrick Pisani. This initiative provides a platform for the observation and analysis of data from investments made in real city projects. Observations are exchanged between experts and city peers to develop and mature business models as tools that cities and financiers can use for advancing projects. We are currently recruiting city experts from across the board. [Read more about this initiative]
City Coaching (still being set up) will consist of individual city coaching. Coaches will be authorised to use the City Wisdom tools with cities and encourages to partcipate in maturing the tools. Coaches will also be encouraged to bring in their own experiences and tools. We are looking for city experts and existing coaches to join us. Contact us! [More about this initiative coming soon]
City Financing Platforms is led by Dr. Winfried Braumann. This initiative aims to increase the awareness of financing platforms which are adapted to the specific needs of small to mid-sized smart city projects. The are various models and share a common philosophy of connecting interested parties to close deals. The platform are especially popular in the areas of energy efficiency and renewables. City projects which are mature enough will benefit from this awareness to pass from plan to action. [Read more about this initiative]
We are supporting the Smart Cities Marketplace Matchmaking for Finance:
We will collaborate with any city that wants to share or mature its knowledge. Europe's cities can work together to support an educated smart cities marketplace and in turn accelerate the investment that is required for our cities to meet climate targets.
We will link cities with experts who are known to us, who may help the city to mature its projects or introduce them to people and organisation who can. The BM&F Action Cluster aims to become a go-to place for city experts, project managers and politicians to engage openly and learn.
We will facilitate links between city projects and city financing platforms from private finance to social capital. We aim to support the development of public/private investment in cities.
Contact
Get in touch with the Action Cluster Leadership by email: derrick@connectivityalliance.eu and juergen.ritzek@ee-ip.org.
We are based in Brussels in offices very close to the European Commission's, and will be happy to meet you. Get in touch.
Initiatives
Action cluster
Business Models & Finance
Action cluster
Business Models & Finance
Action cluster
Business Models & Finance
Upcoming events
Management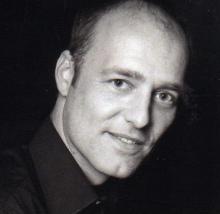 Juergen Ritzek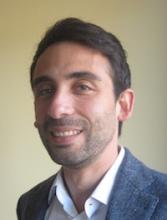 Derrick Pisani