Introduction
The City Financing Platform initiative aims to increase the awareness of financing platforms which are adapted to the specific needs of small to mid-sized smart city projects. There are various models sharing a common philosophy of connecting interested parties to close deals. The platforms are especially popular in areas of energy efficiency and renewables. City projects which are mature enough will benefit from this awareness to pass from plan to action. 
Description
Objective
Through this initiative we endeavour:
● to increase the awareness of existing and new financing platforms suitable to provide financing for small to mid-sized smart city projects especially in the areas of energy efficiency and renewables;
● to connect interested parties to close deals In order to achieve this, the initiative lead team will use various forms of communication to build awareness, engage directly with relevant parties such as cities, city developers, regional utilities or ESCOs and facilitate exchange among initiative participants to share city requirements, learnings and success cases.
Opportunity
Financing platforms present an alternative route of financing especially for small and medium sized cities which includes the majority of H2020-SCC1 Fellow cities. Barrier: Most financing platforms require a certain project structuring, similar to investor requirements, which needs to be considered by cities early in the project planning process. Secondly, the public procurement process needs to be reviewed towards its legal alignment with use of financing platforms. This will be done through the exchange with H2020-SCC1 projects and the support of SCALE - the EC contract assisting the Lighthouse project group.
The BMF initiative Pre-Commercial-Procurement will also feed this work.
Timeline
● The initiative started in 2020 with a round-table during the EIP-SCC matchmaking event in February 2020 as part of the Covenant of Mayors conference
● During Q4-2020/Q1-2021, the initiative did a global review and collected examples of different financing platforms, their scope and characteristics
● In Q2-2021, findings were presented at the Covenant of Mayors Investment Forum during a panel discussion (presentation below)
● In Q4-2021, during an Action Cluster online event, the initiative presented how use cases for financing platforms are linked to Urban Data Platforms and tools to make use of such data focussing on Blockchain and DLT (presentations and recording below)
Target audience
● Lighthouse cities
● Small- and medium-sized cities, including but not limited to H2020-SCC1 fellow cities
● City service providers, e.g. city developers, regional utilities, ESCOs and technical solution implementation providers, procurement experts
● Financing platforms
● Banks and investment funds (also acting as re-financing entities of financing platforms)
Desired outcomes
● Increased awareness of financing platform opportunities
● Identification of barriers and solutions for small and medium sized smart city projects intending to use financing platforms
● Synergies with other ACs: The BM&F Action Cluster is a horizontal action cluster. Regular exchange and information of other AC initiatives is foreseen within the AC exchange structure to identify potential use cases, barriers and solutions.
● Outreach and collaboration with other networks in this space, starting with Covenant of Majors, SEIF, EEFIG, City associations (international, national, regional) and ESCO associations
Initiatives
Action cluster
Business Models & Finance
Action cluster
Business Models & Finance
Management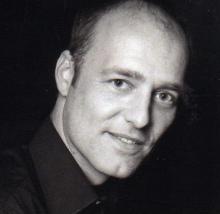 Juergen Ritzek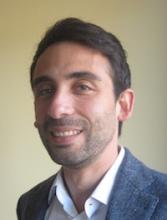 Derrick Pisani